Tailored to your needs
LECARE helps you to keep an overview even in stormy times.
Our software for legal departments is modular and can be easily extended at any time.
File management focuses on the efficient management of documents and emails, as well as improving communication with contractors, departments and external law firms.
---
The electronic file (e-file) is structured like a paper file. By scrolling through the customizable tabs, you have quick access to the most important information at the click of a button, anytime, anywhere.
Thanks to the high degree of customizability and numerous interfaces, the electronic file integrates perfectly into your daily work routine – save not only paper, but above all time.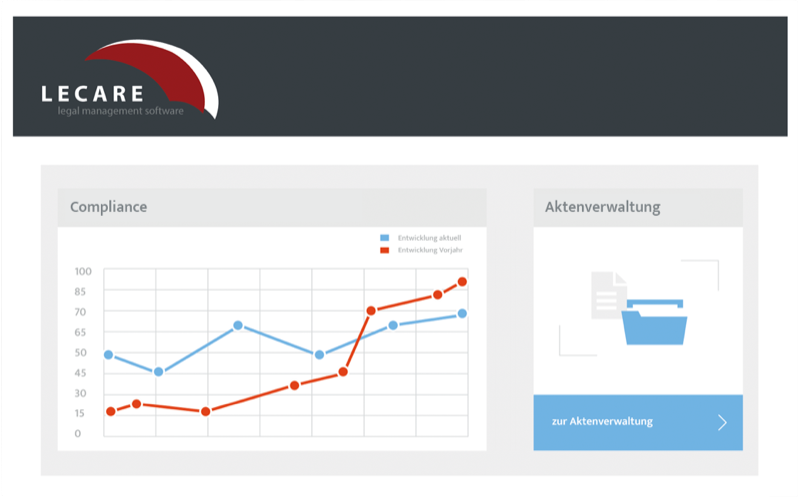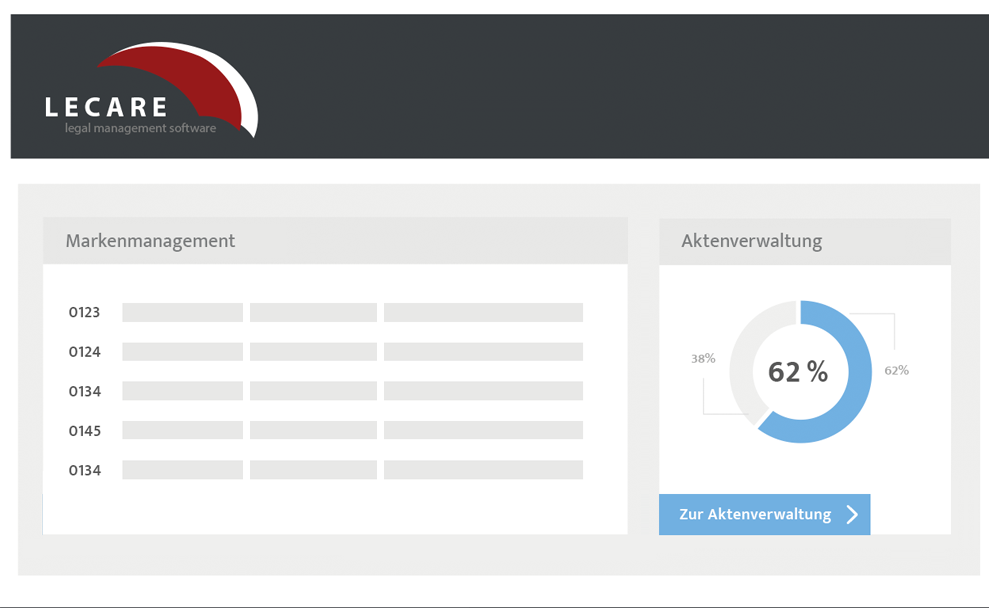 With the contract management you can enter all contract data, terms and periods of notice. With just a few clicks, you have a full overview of your contracts at any time and from anywhere.
---
Through the integrated notification system you will always be informed about expiration, renewal and cancellation dates.
You can store your own standard contracts or the body of an individual contract for contract creation. Thanks to the versioning function and the saving of contract-relevant correspondence, a complete contract history is created – always bring your company up to date, even across teams and departments.
We keep your data and that of your customers safe
Different hosting options
Operate the software in-house or outsource the data storage to an external German data center of our partner Portrix.
Data resides with you (on-premise)
Keep full control and run the LECARE software with your own servers.
LECARE as a modern browser version
A fully featured application that requires no local installation and runs entirely in the browser.
Hosting partner Portrix
Minimize the risk of failure and outsource the hosting of our software.
Portrix maintains a data center in Munich that has been inspected by TÜV and awarded five stars by the ECO Association.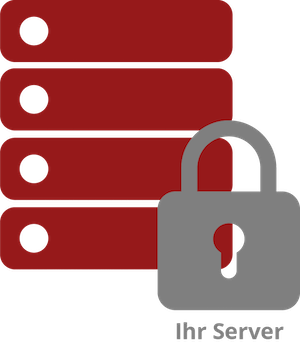 on-premise hosting
Simply host our software and database on your own server.
Of course we support you during installation and update by remote maintenance, by e-mail or by phone.
---
Maintain full control over your data and processes as well as all data protection requirements with the on-premise solution.
Use your own infrastructure flexibly and access all your data even without the Internet. You can also benefit from a high degree of personalisation.
We are here to help you
You don't like call centers? Neither do we. With us, you will therefore always find a personal contact person who, if the worst comes to the worst, will discuss the problem with you and solve it for you.
Project management for legal departments and companies. LECARE