LECARE has been serving satisfied customers from a wide range of industries for over 35 years.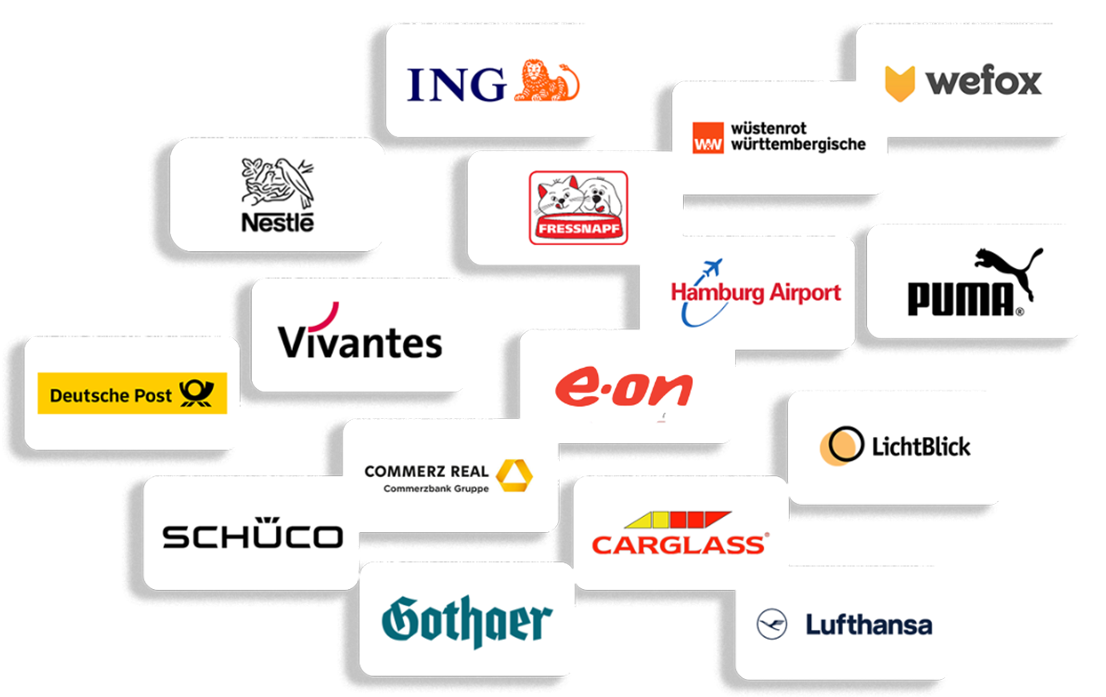 Navigate to the desired category
Service providers and associations
Seamless communication plays a central role for the service industry. Associations can also interact more effectively and comfortably thanks to LECARE.
"As the legal department of the most successful service company along the German motorway, we have clearly defined our high demands in the areas of contract and transaction file management and have been able to implement them using the LECARE software. Our individual requirement to provide other departments with access to the legal department's contract management was easily realized by LECARE's web client."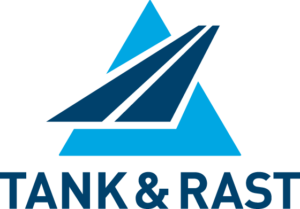 Manufacturer and trade
Convertibility and flexibility are particularly important to our customers in manufacturing and trade. LECARE adapts to individual needs and grows with its customers.
"For us, fast and uncomplicated access to current as well as older, filed contracts (…) is essential. LECARE promised us exactly that and kept its word. LECARE actually provides exactly what an "in-house" corporate law firm needs."



"We have also succeeded in optimising processes in the legal department with LECARE. All legally relevant processes can be processed very efficiently, faster, more securely and paperlessly across all locations. The search functions replace long leafing through paper files and employees at all locations have the opportunity to view relevant processes without losing time."



"We chose LECARE when we restructured our legal department because LECARE allows us to map and manage all workflows that arise in an efficient and structured manner."



"We chose LECARE in connection with the reorganization of paper and file storage in our legal department because.

with LECARE we can also map the new paper filing system in the file repository
LECARE provides us with the basis for structured and uniform process management
LECARE provides a clear user interface that is also convenient to use."
Public, Health and Research
In order to develop solutions and break new ground, precision and order are required first and foremost. With LECARE, our customers always maintain an overview, even in complex situations.
"After an intensive examination of various providers, we decided on the LECARE software. After almost 5 years of use, we have not regretted our decision. Despite its extensive functionality, LECARE offers a simple and intuitive user interface. The fast and always helpful support, which also responds to individual customer requests, has also contributed greatly to the acceptance of the software by all employees."

"We have not regretted the decision to introduce LECARE in the central legal department of the city of Wuppertal. The system is clear and (…) easy to use. At the same time it is powerful and flexible. What's good is the ability to define your own fields to accommodate special needs."
Insurance and finance
When it comes to finance, it's always about trust and security. LECARE enables secure data handling and individual access rights for responsible service.
"As a legal department, we face the unique challenge of operating in multiple locations. On the one hand, LECARE offers us the possibility to process our files professionally and across locations and to be able to provide our customers with information at any time. Through the search function, every employee can thus find comparable facts and use them for their own work and further development."

Listen to our LECARE podcast now and learn how Germany's largest airline digitized its legal department with LECARE.
Chemicals, utilities and energy
In a forward-looking sector such as industry, it is important to apply core competencies in a targeted manner. This requires digital solutions that simplify processes instead of complicating them.
"A major reason that we chose LECARE was that it linked very well with our standard Microsoft Outlook, Explorer and Office applications."

Media and Communication
Those who interact smoothly internally can also practice flawless communication externally. LECARE enables joint work without misunderstandings and information asymmetry.
"We chose LECARE because we wanted to structure our day-to-day work in the legal department, which we succeeded in doing with LECARE. The requirement to be able to store our emails, letters as well as other files in one file was fully met."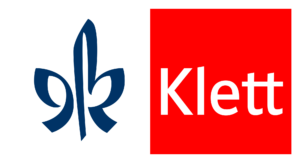 Find out if our solutions are right for you and make an appointment now for a customized product demo.
All customers at a glance
Service
APCOA PARKING Germany GmbH
Austro Control GmbH
Motorway Tank & Rast GmbH
bremenports GmbH & Co KG
Carglass GmbH
German Lufthansa AG
German Post AG
Deutsche Vermögensberatung AG
Deutsche Wohnen AG
flightright GmbH
Hamburg Airport
FLYERALARM GmbH
Hessenpark Open-Air Museum GmbH
GWQ ServicePlus AG
HEAG mobilo GmbH
trade union
InnovaMaxx GmbH
INTERBODEN Innovative Living Worlds
Catholic Data Protection Centre
Köster GmbH
Leipziger Wohnungs- und Baugesellschaft mbH
Leopold Kostal GmbH & Co KG
Logwin AG
Manpower GmbH & Co KG
MEININGER Holding GmbH
persona service AG & Co KG
Procter & Gamble Germany
Rhein-Neckar-Verkehr GmbH
Municipal housing association Pirna
Hamburg city cleaning
Tecklenburg GmbH
Trusted Shops GmbH
Zech Group SE
Offices, districts, municipalities
Schleswig-Flensburg district
State Office for Taxes and Finances
City of Aachen
City of Bergheim
City of Bremerhaven
City of Esslingen am Neckar
City of Kerpen
City of Krefeld
City of Marburg
City of Mülheim a. d. Ruhr
City of Oberhausen
Remscheid town
City of Wuppertal
University City of Giessen
Finance
abcbank GmbH
Agricultural Bank of China Ltd.
ARCO Inkasso GmbH
BBBank eG
Commerz Real AG
Hanover Volksbank eG
ING-DiBa AG
IntReal
Sächsische Aufbaubank
S-Kreditpartner GmbH
Sparda-Bank Berlin eG
Savings Bank Aachen
Savings Bank Bochum
Sparkasse Bremen AG
Dresden Savings Bank
Sparkasse Düsseldorf
Sparkasse Köln
Sparkasse Leipzig
Munich Savings Bank
Sparkasse Solingen
Toyota Leasing GmbH
Water, oil, energy
Bayernwerk Netz GmbH
Berlin Waterworks
E.ON Energie Deutschland GmbH
EnBW Energy Baden-Württemberg AG
Energy farmers GmbH
Exxonmobil Central Europe Holding
Framatome GmbH
GASAG AG
Gasnetz Hamburg GmbH
HanseWerk Natur GmbH
Bright spot SE
Oldenburg East Frisian Water Association (OOWV)
Stromnetz Hamburg GmbH
Süwag Energie AG
Thüga AG
Total Germany GmbH
WindMW GmbH
Public utility
Stadtwerke Bonn GmbH
Stadtwerke Düsseldorf AG
Stadtwerke Gelsenkirchen GmbH
Stadtwerke Viernheim GmbH
Witten municipal utilities
Associations
Diocese of Mainz Episcopal Ordinariate
Retailers Association North e.V.
Sea-Watch e.V.
Social Association VdK North Rhine-Westphalia e.V.
Social Association VdK Rhineland-Palatinate e.V.
Verband der Ersatzkassen e.V.
Manufacturers and technology companies
A.S. Création Wallpapers Ltd.
Andreas Fahl Medical Technology Sales
Basalt AG
Berger Holding SE
Big Dutchman Ltd.
ESSMANN Building Services Engineering
KHS Ltd.
Kinnarps Ltd.
KWS SAAT SE
KYOCERA Fineceramics GmbH
Lasselsberger GmbH
Oltrogge GmbH & Co KG
Peter Jensen GmbH
PUMA SE
RAG German Coal Corporation
Schüco International KG
UZIN UTZ LTD
VEKA AG
Weidmüller Holding AG & Co KG
WILAmed GmbH
Zeppelin GmbH
Universities, clinics, research institutions
European Molecular Biology Laboratory
Research Centre Jülich
Karlsruhe Institute of Technology
Clinic of the University of Munich
Passau Hospital
NMI
PRO Klinik Holding GmbH
University Hospital Carl Gustav Carus
University Hospital Erlangen
University Hospital Gießen/Marburg
University Medicine Berlin (Charité)
University Medical Center Rostock
Vivantes – Network for Health GmbH
Health insurance and insurances
AOK-Bundesverband GbR
BKK Federal association
GKV National Association of Health Insurance Funds
Gothaer insurance
IKK Southwest
inpunkto AG
LVM Insurances
PrismaLife AG
wefox Group Services (GER) GmbH
Wüstenrot & Württembergische Insurance AG
Trade
A.T.U Auto-Teile-Unger
AUTO1 Group GmbH
Fressnapf Holding SE
Home Shopping Europe GmbH (HSE24)
Klöpferholz GmbH & Co KG
nobilia-Werke
REWE Group
Salzgitter Mannesmann Handel GmbH
zooplus AG
Automotive sector, automotive engineering
EDAG Engineering GmbH
Ibeo Automotive Systems
Preh GmbH
Sumitomo Electric Bordnetze GmbH
Volkswagen Group Services GmbH
ZF Friedrichshafen AG
Nutrition
Eat Happy Group / FCF Holding GmbH
HARIBO GmbH & Co KG
Nestlé Germany S.A.
Nutricia GmbH
Pharma, Cosmetics, Pharmaceuticals, Biotech
Bristol-Myers Squibb GmbH & Co KGaA
Dr. August Wolff
Dr. Willmar Schwabe GmbH & Co KG
Jena Bioscience GmbH
MedSkin Solutions Dr. Suwelack AG
Midas Pharma GmbH
Novo Nordisk Pharma GmbH
Schaper & Brümmer GmbH & Co KG
Communication
Diocese of Mainz Episcopal Ordinariate
Retailers Association North e.V.
Sea-Watch e.V.
Social Association VdK North Rhine-Westphalia e.V.
Social Association VdK Rhineland-Palatinate e.V.
Verband der Ersatzkassen e.V.