LECARE Privacy Tool
Since May 2018, the European General Data Protection Regulation (EU GDPR) has presented companies with a variety of challenges.
---
With our data protection tool, you are able to document personal data, processing purposes and associated technical and organisational protection measures (TOM) and then use them as a procedure directory.
Employees, other departments as well as external partners can be conveniently queried with the help of the LECARE data protection tool. This way, you always have an overview of which departments or contractors process which data.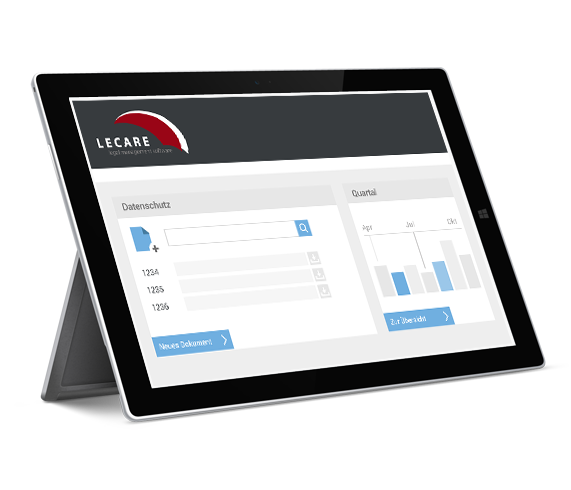 Creation of procedure directories
(+) Simple query of internal and external employees/departments
(+) Convenient management and correction of query results
(+) Detailed statistics and export of results (PDF)
Dates, deadlines & resubmissions
(+) Creation of reminders, deadlines & appointments directly to the file
(+) E-mail reminder for expiring resubmissions
(+) Automatic self-calculation for certain deadlines